Meet Our Preferred PBM Partner
Give more. Pay Less.
Three quarters of Americans do not take their medications as directed.1
Poor medication adherence costs the health care system nearly $300 billion a year2 in additional doctor visits, emergency department visits, and hospitalizations.
That cost is passed on to employers, the source of healthcare coverage for 47% of the population in Texas3, 46% in Oklahoma4, and 42% in Louisiana5.
Our independent PBM partner CerpassRx is your collaborative, flexible pharmacy solution to this growing problem.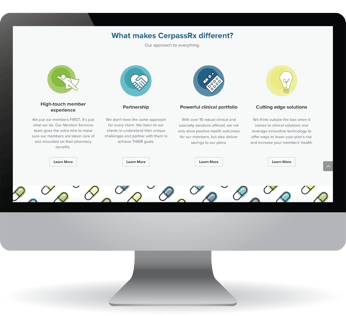 Focus on Your Business Goals

Enjoy a comprehensive portfolio of solutions to help control costs, including:
CerpassRx Mobile App

CerpassRx Member Portal Drug Cost Comparison Total

Compound Management Tool Kit

24/7, 365 Customer Service

Diabetes Management

Formulary Strategy Consultation

Flu Vaccine Program

Independently negotiated mail vendor rates

Non-Essential Drug list

Pharmacogenomics Testing

Prior Authorization

Quantity Limits

Substance Abuse Prevention Program

Specialty Care Management

Weight Management Program